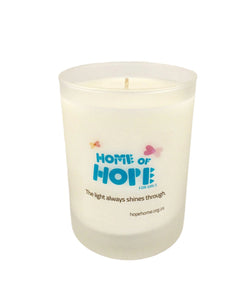 SoyLites
Home Of Hope Soy Candle
100% of all profits from the sale of this soy body candle will go directly to the Home Of Hope, an amazing organization that we support. 
With 50 hours of quality burn time, this candle will enable you to help 'let the light shine through' for all the wonderful young ladies at Home Of Hope. 
The Home Of Hope candles are scented with a surprise fragrance!